Product Description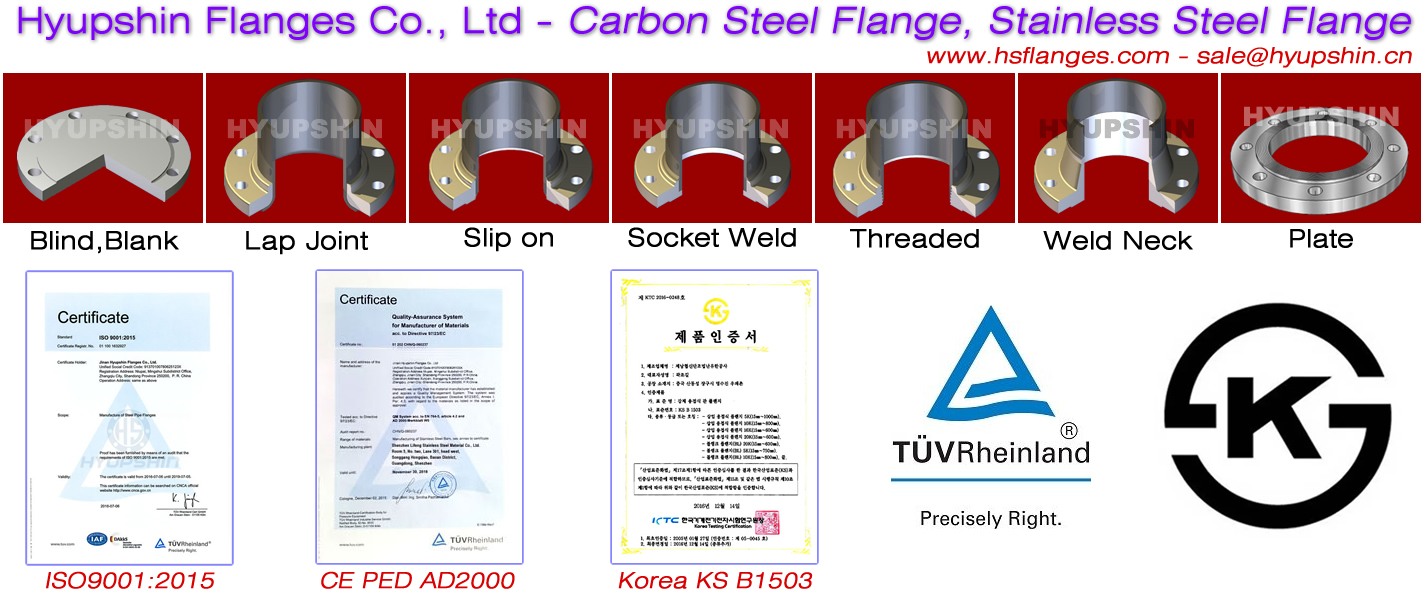 Steel Flanges Manufacturer Exporter - BS4504 PN16 PN10 PN25 PN40 Welding Neck Flanges
Hyupshin Flanges Co., Ltd specializes in the production of forging flanges for various pipelines.
BS4504 WELDING NECK FLANGES, BS4504 PN16 PN25 PN10 FLANGES, BS4504 WNRF FLANGES, CHINA BS4504 FLANGES MANUFACTURER, CHINA WELDING NECK FLANGES MANUFACTURER, CHINA WNRF FLANGES MANUFACTURER, BS4504 FLANGE, PIPE FLANGE, FORGED FLANGE.
Our company- Hyupshin Flanges Co., Ltd supply steel flanges norms BS4504, flange type slip on bossed (BS4504 112 Hubbed SORF), slip on plate FF RF flange (BS4504 101, 10/3,16/3 PLFF PLRF), loose - lapped flange (BS4504 102), blind - blank flange (BS4504 105), weld neck RF (BS4504 111 WNRF), threaded - screwed (BS4504 113).
BS4504 flanges pressure rating PN6 ,PN10,PN16,PN25,PN40. .
BS4504 flanges size DN15-DN1200
BS4504 flanges steel material carbon steel by forging for S235JRG2 ST37.2 C22.8 ASTM A105.
BS4504 flanges are very similar to DIN flanges for dimensions and flanges types, most flanges dimensions are the same for flanges OD ID PCD Drilling Holes but small different for flanges thickness.
Flanges Supply Capacity 1000 ton per month, delivery time 7 days per 20FT containers.
Flanges Packing: Plywood Pallets (legs over 10cm), Plywood Box.