Product Description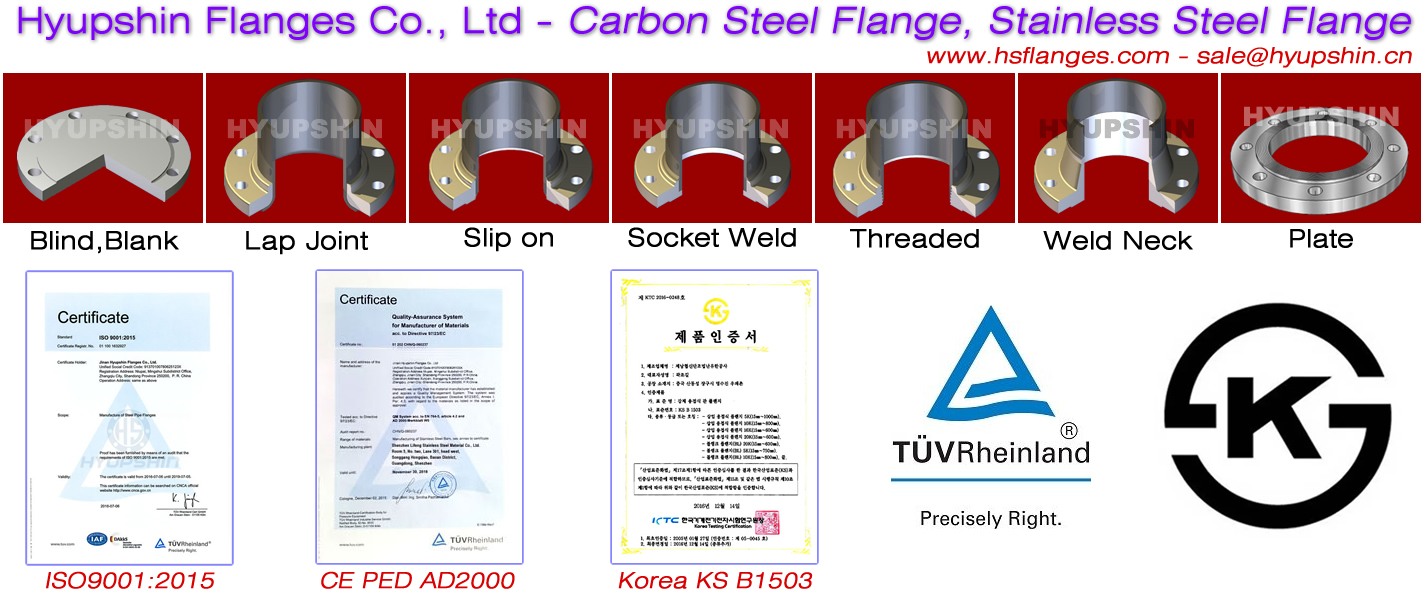 Steel Flanges Manufacturer Exporter - DIN 2527 Blind Blank Flanges PN6 PN10 PN16 PN40
Hyupshin Flanges Co., Ltd supply steel flanges norms DIN, flange type slip on bossed (DIN86030 standard), threaded - screwed (DIN2565 DIN2566 flange), slip on plate FF RF flange (DIN2573 DIN2576 DIN2543 DIN2544 DIN2545 DIN2501), loose - lapped flange (DIN2641 DIN2642), blind - blank flange (DIN2527), weld neck RF (DIN2631 DIN2632 DIN2633 DIN2634 DIN2635).
DIN2527 FLANGE, BLIND FLANGES, DIN BLIND BLANK FLANGES, DIN PN6 PN10 PN16 PN25 PN40 FLANGES, CHINA DIN2527 FLANGE MANUFACTURER, CHINA BLIND MANUFACTURER, CHINA BLANK MANUFACTURER, BLIND FLANGE, BLANK FLANGE, DIN2527 BLIND FLANGE.
DIN 2527 BLIND FLANGES, BLIND BLANK FLANGES, PN6 PN10 PN16 PN25 PN40 FLANGES, BLANK FLANGE, BLIND FLANGE, CARBON STEEL FLANGE, STAINLESS STEEL FLANGE.
In pipeline installation, a connection method, namely screw connection, also known as threaded connection, is to connect pipeline and pipeline, pipeline and valve through internal and external threads. This kind of connection is mainly used to connect steel pipe, copper pipe and high-pressure pipe, pipe fittings and valves. At present, most of the threads of welded steel pipe are operated by threading machine. For high-pressure pipe with high thread processing accuracy and surface roughness, it must be processed by lathe.
DIN flanges steel material carbon steel by forging for S235JRG2 ST37.2 C22.8 ASTM A105.
Flanges Supply Capacity 1000 ton per month, delivery time 7 days per 20FT containers.
Flanges Packing: Plywood Pallets (legs over 10cm), Plywood Box.