Product Description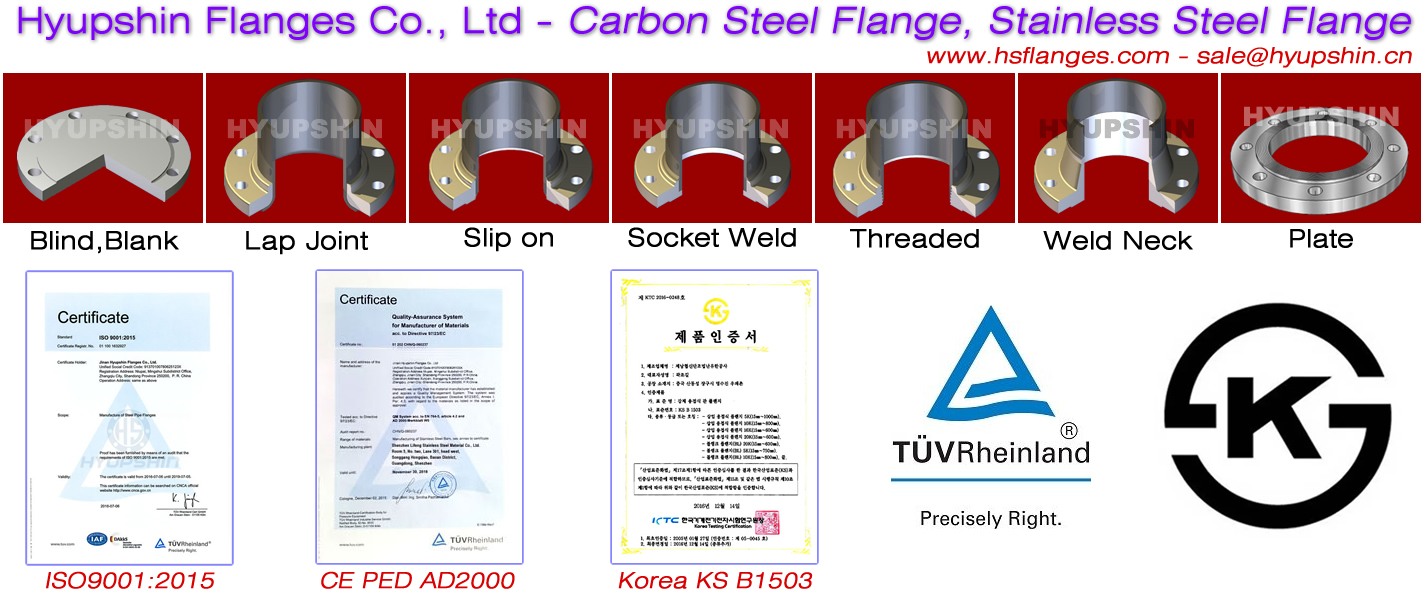 Steel Flanges Manufacturer Exporter - EN1092-1 PN16 PN10 PN25 PN40 PN6 FLANGES
Hyupshin Flanges Co., Ltd supply steel flanges norms EN 1092-1 Type 05 (blind, blank), type 01 PN16 PN10 PN25 PN40, also supply flange type 01 (slip on plate FF - type 01A, RF - type 01B), Type02 (loose, lapped), Type 11 (weld neck RF - type 11B1), Type 12 (slip on bossed), Type 13 (threaded, screwed).
EN1092-1 05 FLANGES, PN16 PN10 PN25 PN40 PN6 FLANGES, BLIND FLANGE PN10 PN16, EN1092-1 FLANGES MANUFACTURER, PN16 FLANGES MANUFACTURER, STEEL FLANGE MANUFACTURER, PN10 FLANGE MANUFACTURER, PN40 FLANGE MANUFACTURER.
EN 1092-1 flanges pressure rating EN1092-1 type 05 PN6 PN10 PN16 PN25 PN40.
EN 1092-1 type 05 flanges size DN15-DN2000.
EN 1092-1 type 05 flanges steel material carbon steel by forging for P245GH P250GH S235JRG2 ST37 ASTM A105.
EN 1092-1 type 05 flanges- The formal name of blind disk is Flange cover, and some are also called blind flange or pipe plug. It is a flange with no holes in the middle and is used to seal the pipe mouth. The function is the same as the head and cap, but the blind seal is a detachable sealing device, and the seal of the head is not ready to open again. There are many types of sealing surfaces, such as plane, convex, concave and convex, tenon and groove surface and ring connection surface. Materials include carbon steel, stainless steel, alloy steel, copper, aluminum, PVC and PPR.
Flanges Supply Capacity 1000 ton per month, delivery time 7 days per 20FT containers.
Flanges Packing: Plywood Pallets (legs over 10cm), Plywood Box.