Product Description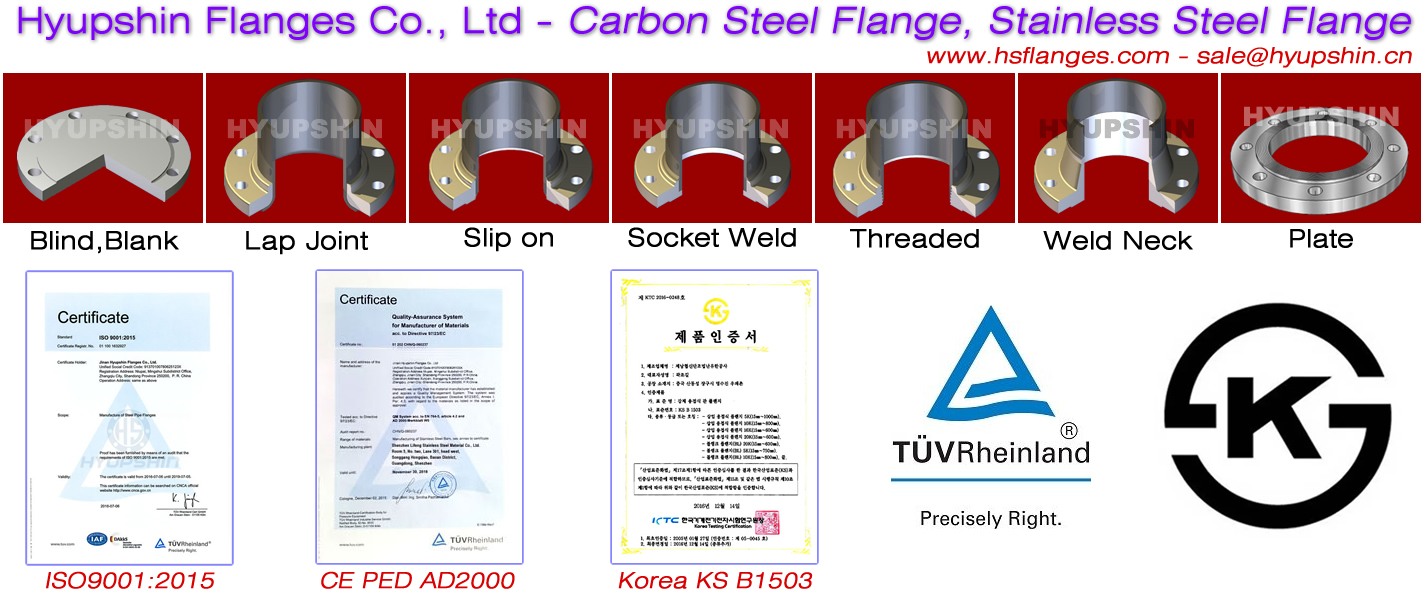 Steel Flanges Manufacturer Exporter
Hyupshin Flanges Co., Ltd supply steel flanges norms GOST33259-2015,flange type 11 weld neck RF, flange type 01 slip on plate FF RF flange, flange type 02 loose flange / lapped flange, flange type 05 blind - blank flange, flange type 12 slip on bossed, flange type 13 threaded - screwed.
GOST33259-2015 flanges pressure rating PN6 PN10 PN16 PN25 PN40.
GOST33259-2015 flanges size DN15-DN1200.
GOST33259-2015 flanges steel material carbon steel by forging for CT20, 20# 16Mn, 20Mn, Q235, ASTM A105.
GOST33259-2015 is a russian flanges norm, it is newest norm for russian flanges, and this norm of GOST33259-2015 instead of GOST12815-80, GOST12816-80, GOST12817-80, GOST12818-80, GOST12819-80, GOST12820-80 and GOST12821-80. GOST33259-2015 flanges norm based on ISO7005-1:2011 and ISO7005-2:1988, most flanges from ISO7005:2011 is the same as EN1092-1 dimensions. The old norms of popular using in Russia is GOST12820-80 for flat flange and GOST12821-80 for weld neck flanges.
Flanges Supply Capacity 1000 ton per month, delivery time 7 days per 20FT containers.
Flanges Packing: Plywood Pallets (legs over 10cm), Plywood Box.