Product Description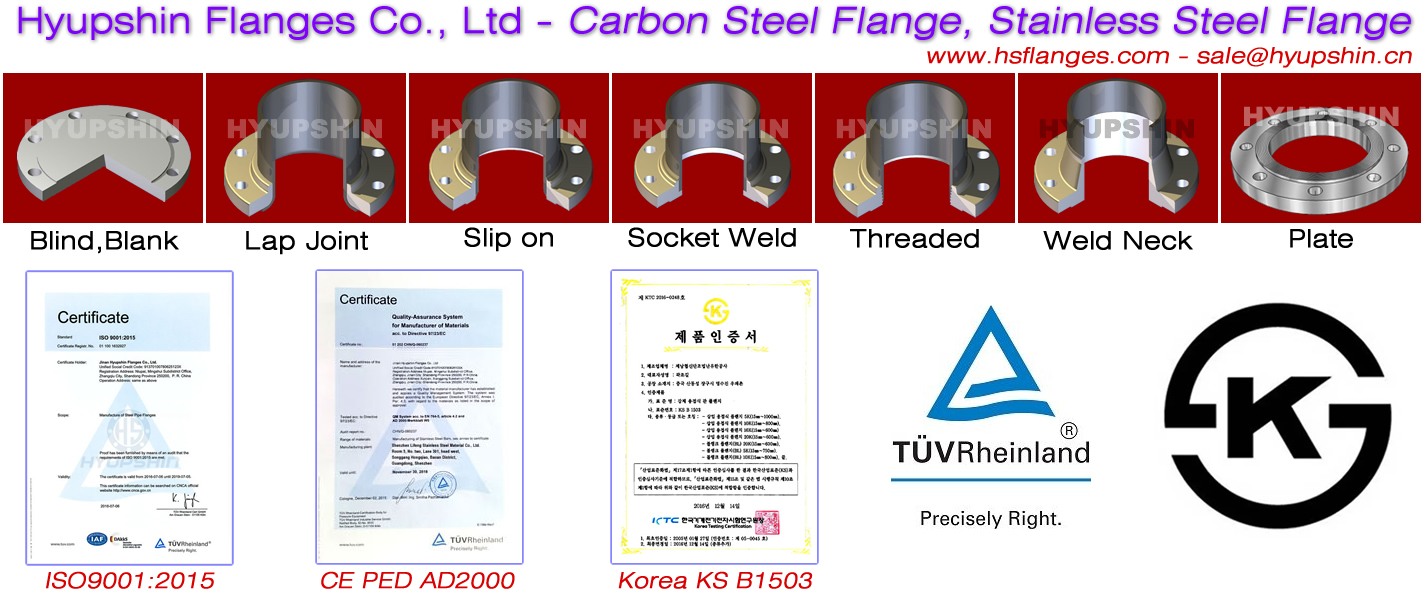 Steel Flanges Manufacturer Exporter - Plate Flange UNI 2276 2277 2278 PN6 PN10 PN16
Hyupshin Flanges Co., Ltd

. specializes in the production of forging flanges for various pipelines.
Our company supply steel flanges Italian norms UNI, flange type slip on plate FF RF flange (UNI 2276, UNI 2277, UNI 2278, UNI 6083, UNI 6084), loose - lapped flange (UNI 6089, UNI6 090), blind - blank flange (UNI 6091, UNI 6092, UNI 6093, UNI 6094, UNI 6095), weld neck RF (UNI 2280, UNI 2281, UNI 2282, UNI 2283), threaded - screwed (UNI 2253, UNI 2254).
PLATE FLANGE UNI2276, PLATE FLANGE PN10, PLATE FLANGE PN16, CHINA PLATE FLANGE MANUFACTURER, CHINA PLATE FLANGE PN10, CHINA PLATE FLANGE PN16, PN10 FLANGE, PN16 FLANGE, UNI FLANGE MANUFACTURER.
UNI flanges pressure rating PN6 PN10 PN16 PN25 PN40.
UNI flanges size DN15-DN2200.
UNI flanges steel material carbon steel by forging for ASTM A105, RST37.2, S235JRG2, C22.8
The price of the UNI flanges are favourable